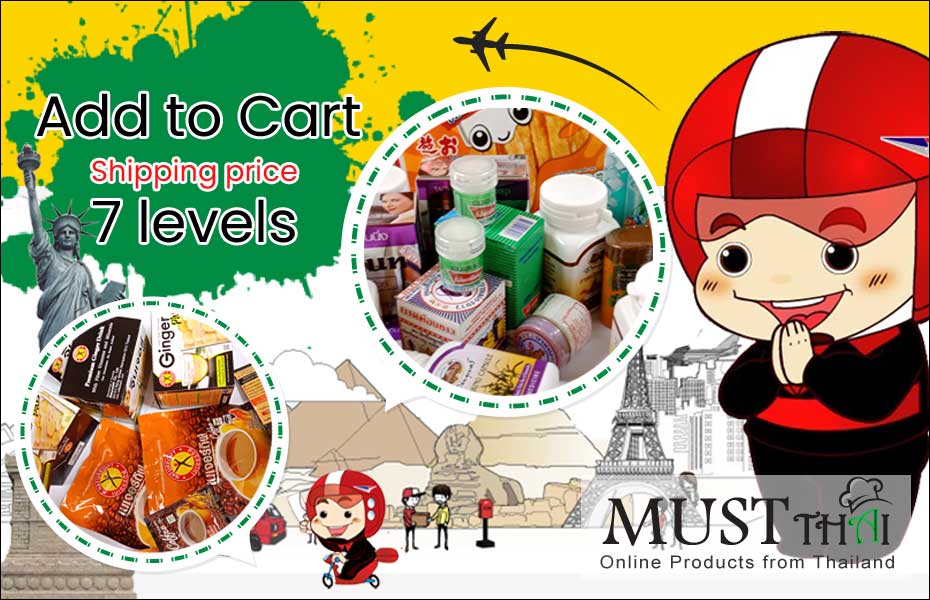 Main website / Add to cart
Mustthai.com / Online Thai Grocery. Thai products are premium selected foods enjoyed by Thai people and foreign tourists and are usually brands recognized for excellence. Charge the delivery fee in real cost of Thailand Post according weight between the recipient's country. Save money when compared Guarantee!!
Our slogan is "Fine selection of products with standards and friendly service"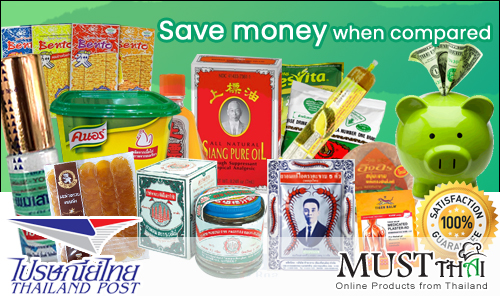 More than 50 orders per month, choose our service, more than 3 customers come back to buy our products again within 1 month.
No need to register for checking price. * The average total will be greatly reduced when buying more than 1 piece.
Don't focus on price only but the reliability and period of time are still important too.
Tips : We have many kinds of products. Beyond buying what you want, try searching for light weight products for the shipping cost that remains the same.
Note : The starting shipping fee already includes mailing-package number service fee and most of the service fee, which will not be very worth it, if you only purchase one item.
We hope that we can serve you more in the future. ^^
https://www.mustthai.com/